Dass die Command & Conquer Remastered Collection so ihre Schwäche hat, wissen wir alle. Der User "cfehunter" hat sich diese Schwäche angenommen und einen Mod rausgebracht, der einige diese Schwächen behebt. Dies ist nur möglich, da EA die DLL-Dateien der ursprüngliche Spiele aus dem Jahr 1995 (Tiberiumkonflikt) und 1996 (Alarmstufe Rot 1), auf denen die Remastered Collection basiert, unter GPL3 Source veröffentlicht hat.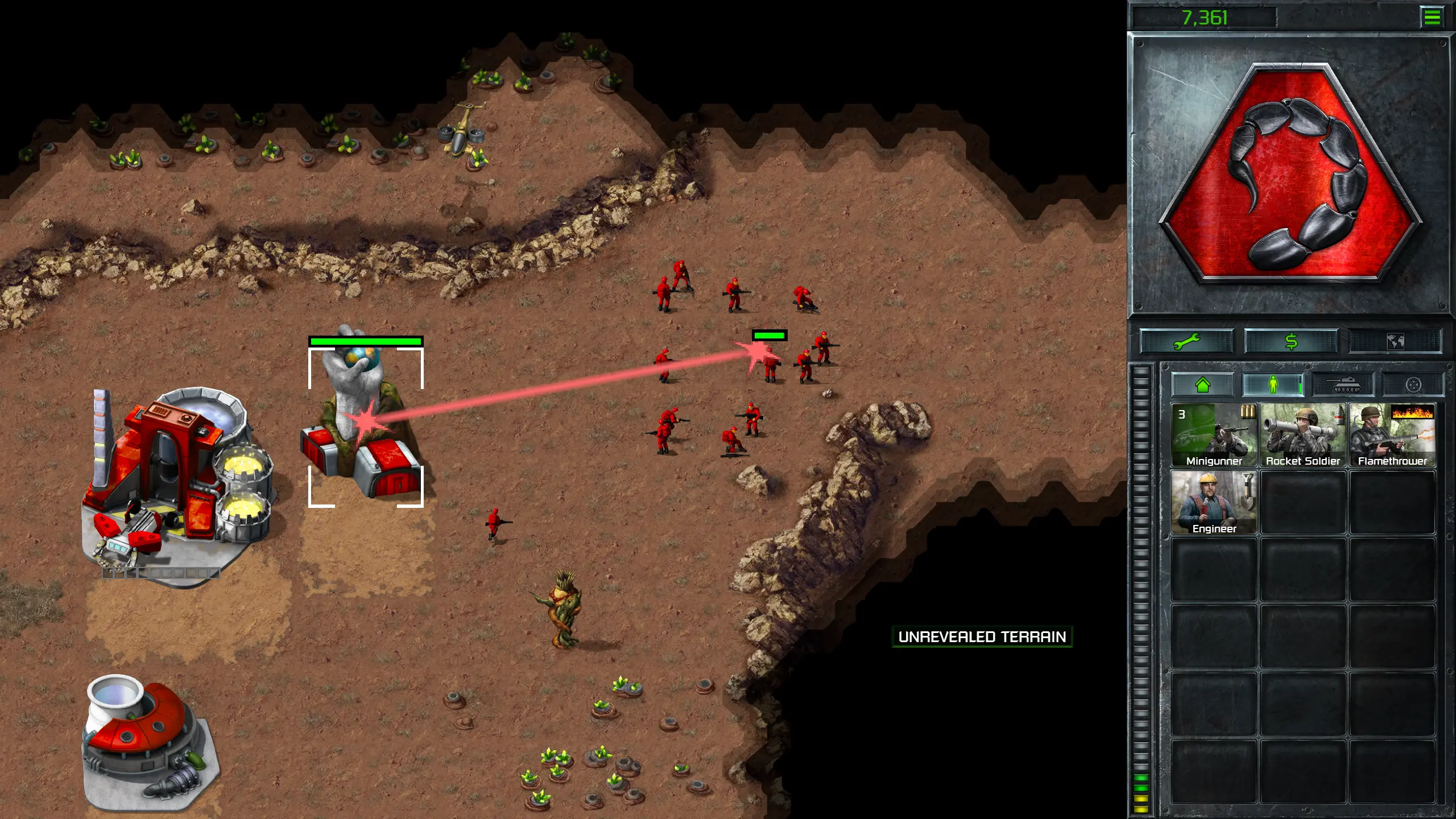 Die CFE-Patch-Mod hat folgende Features:
A* Pathfinding
This mod replaces the "crash and turn" pathfinding in Tiberian Dawn with a simple implementation of A*. Generally this means that your units wont get lost or stick to edges when moving around the map.
Rally Points
All construction buildings (and repair depots) can now set rally points. Order a building to move to set a rally point on the ground. Hold Alt to set a rally point on a unit or building.
Repair Suspended Instead of Cancelled
Buildings will no longer cancel their repairs if you run out of money. They'll just pause and continue when you do have money.
Harvester Tweaks
Harvesters will no longer wait around the refinery for a harvester that is further away. They'll now jump the queue if they're closer. Maximum efficiency!
Harvesters will also no longer try and unload at a refinery they cannot reach, just because it's closer than one they can. (Nod 13)
Harvesters will also self heal up to 50% of their health (at the same rate as a mammoth tank) this should make their grand adventures in enemy bases a little less irritating.
Tiberium Growth Scale
Configurable tiberium growth. Defaults to 1 (normal growth) but you can set it as high as you like in the ini file
Configurable Build Distance
By default you can now build one tile further from your buildings (as in later C&C games), but you can make this distance as big/small as you like in the ini file.
Repair Depot Queue
Units will now form an orderly queue for the repair depot. No more micro management!
Commando Mission Airstrike Tweaks
Disables A10 Warthog strikes on commando missions prior to the player having a base
Aircraft Tweaks
Orcas and other aircraft will no longer fly to an enemy, realise they have no ammo, and then fly home. They'll just RTB to reload if out of ammo.
RA2/TS Style wall building
Configurable wall build length in the style of RA2 and TS. Configurable in the ini file between 1 and 10 tiles.
WALL_BUILD_LENGTH=N
Configuration
You can find the configuration file in "Documents/CnCRemastered/Mods/Tiberian_Dawn/CFEPatch"
All of the features can be toggled and several settings can be tweaked.
It'll be created when you first start a game (skirmish, campaign or save) if you're installing this from the steam workshop.
We don't have any access to the frontend, so this is the earliest any mod can run code.
If you have an old version of the ini file, and a setting is missing, just delete your local CFEPATCH.INI and the game will recreate it on next run.
Make sure you leave a blank line at the end of the file!
Die Mod lässt sich sowohl im
Steam-Workshop
als auch auf
NEXUSMODS.com
finden. Als Steam-User muss man nur auf "Abonnieren" klicken und ggf. das Spiel neustarten. Als Origin-User müsst ihr die Mod von NEXUSMODS.com runterladen und in Dokumente/CnCRemastered/Mods/Tiberian_Dawn/ kopieren. Bitte beachtet, dass ihr den Mod bzw. Mods nur im Solo-Spiel, aber nicht im Online-Modus nutzen könnt.